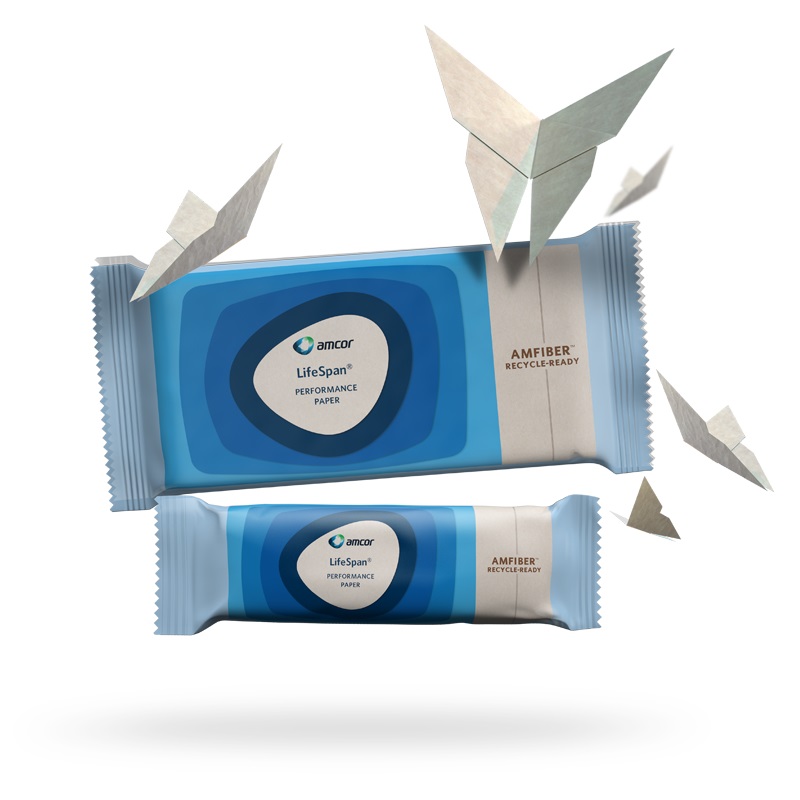 Premium Quality Product   |   Distributor prices  |   Nationwide  Delivery to your Doorstep
Performance Paper Product Details
Customer Benefits
Recyclable – Recyclable in existing paper streams.* Potential to help brands lower the impact of upcoming EPR changes & plastic taxes
High-Barrier Properties – Unique high-barrier properties for paper (to water vapour and for grease resistance)
Easy to Run – Paper-based structure is optimised to achieve excellent machine speed *Recycling tests show that the material surpasses an 80% recovered fiber threshold, making it recyclable in most of the world's paper streams.. The material was tested according to the following protocols: PTS-RH 021/97, Aticelca 501:2019, How2Recycle – part 1.
End Consumer Benefits
"Preferred" Consumer Choice -Paper solutions appeal to consumers and stand out on the shelf
More Sustainable – Recyclable across the majority of EU paper streams
PVDC-free barrier
and available with FSC® certified paper
Features
Amcor's PVDC-free, high-performance sealant and barrier – LifeSpan® Performance Paper has been tested with several leading FMCG brands, with excellent machine performance. It makes the switch from plastic to paper easy.
Our support team are ready and willing to help. If you have any questions regarding this product you need answers to immediately, our agents will answer all your general and technical questions.
Are you interested in any of the range of products we distribute? Fill out the short form below to get a free quote or request more information.
© 2023 Ozed Ventures Limited. All Rights Reserved. OZED is Nigeria Registered Co.