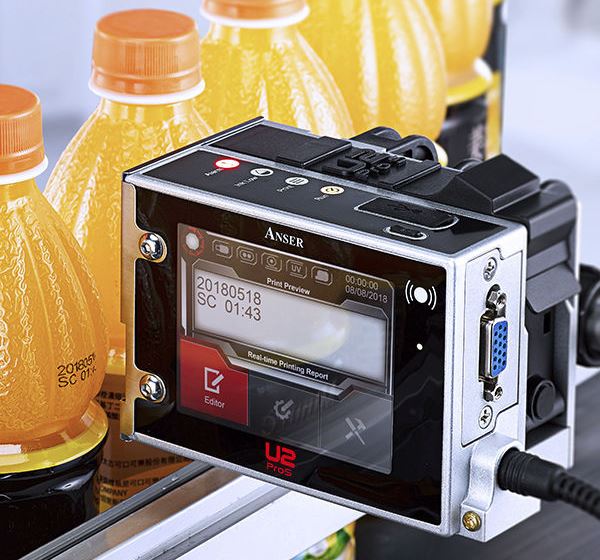 U2 ProS Industrial Thermal Inkjet Printer
U2 Pros Industrial Thermal Inkjet Printer is a state-of-the-art printer that will give you excellent printing results. A solvent-compatible printer that delivers premium quality output speedily. The Anser U2 ProS printer is a sure industry-leading inkjet solution. The U2 ProS compatibility with porous, semi-porous, and non-porous substrates, make this product a versatile printer model that is crafted to handle a variety of marking applications. Its usage includes variable data marking, barcoding, QR code printing, branding, and much more. At a printing speed of 120 m/min and resolutions up to 400(h) x 600(v) DPI, the Anser U2 ProS is an industrial Inkjet Printer offers amazing high-quality results.
At Ozed Ventures Limited, we specialise in the wholesale, retail and distribution of the Anser U2 ProS in West Africa.
U2 ProS Inkjet Printer Application
Anser U2 Smart Printer is a high-end inkjet printer specifically for the simple and low-volume production line. Its simple design allows for DI
Anser U2 ProS printer is an innovative thermal inkjet printer with a unique solvent-compatible cartridge, designed specifically for primary package coding applications. This innovative industrial thermal inkjet printer delivers reliable and precise performance.
We distribute and provide support for Anser ProS printers to customers from a variety of industries. The Anser U2 ProS is a great choice for companies across the manufacturing and packaging space. Its application includes aerospace parts, food packaging, chemical packaging, beverage bottles and cans, personal care products, construction materials, and
pharmaceutical packaging.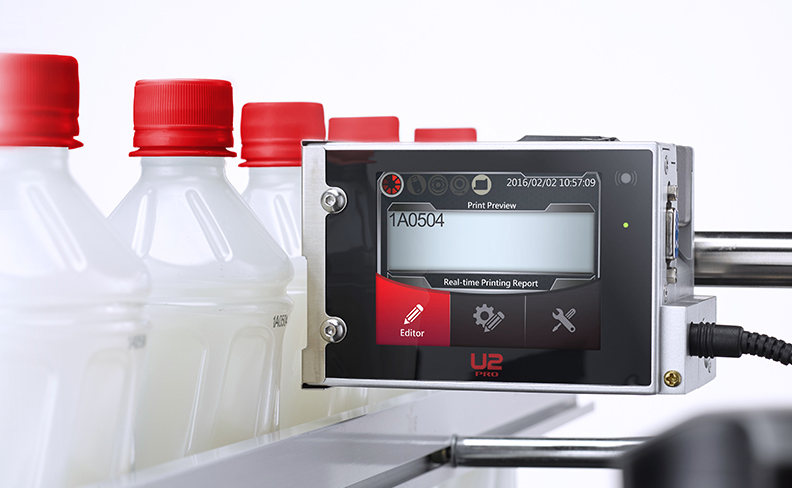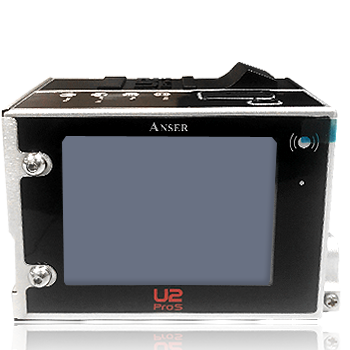 Anser U2 ProS Printer Features
Built for primary packaging applications, U2 ProS provides solvent-based cartridges for very aggressive printing that work seamlessly on metals, plastics and non-porous applications. It supports water-based inks, using an automatic ink identification system that enables the selection of proper firing parameters to ensure the best print quality. Other key features includes:
Coding speeds up to 120 m/min (60.96 m/min at 300 DPI setting)
High-resolution codes up to 400 x 600 DPI
A stock memory that can store up to 999 messages
Porous, semi-porous, and non-porous material compatibility (compatible materials include paper, cardboard, sponge, untreated woods, waxed surfaces, coated paper, plaster, concrete, plastics, metals, varnished woods, and glass)
Anser U2 ProS Printer Full Specifications
U2 Pro-S 1/2″ Thermal Inkjet Printer Technical Specifications 
Display
3.5" Color LCD with LED backlight
User-Interface
Simple and easy-to-use operating system
Input Device
Pocket-sized IR remote keypad
Available Languages
English, Japanese, French, German, Spanish, Portuguese, Russian, Korean, Italian, Turkish, Hungarian, Slovak, Czech, Swedish, Romanian, Serbian, Bulgarian, Chinese (Traditional & Simplified)
LED Indicators
Alarm, Ink Low, Print, Run, Remote On/Off
Print Engine
Hewlett-Packard Thermal Ink Jet Technology
Max Print Resolution
400(h) x 600(v) DPI 
Max Speed
120 m/min
Print Distance
Recommended 6mm
Print Height
Up to 4 lines at 0.5″ (12.7mm)
Print Capabilities
Alphanumeric, logos, date/time, shift code, counter, lot box code
Barcodes
EAN8, EAN13, EAN14, EAN128, UPCA, UPCE, CODE39, CODE128, TF14 (SCC-14), NVE18 (SSCC-18), C25INTER, CODABAR, PDF417, DATAMATRIX, QRCODE
Electrical Requirements
AC 100V~240V, 50/60Hz
Weight
0.49kg (1.08 lb) – excluding cartridge and bracket
Dimensions
(L/W/H) 4.5″ x 3″ x 2.5″ (114 x 76 x 60 mm)
Mounting Orientation
Horizontal or downside
Message Storage Capacity
Store up to 999 messages
Operating Temperature
5°C – 40°C (41°F – 104°F)
Data Interface
RS485 & USB port
Mobile Version Available
Inquire about the mobile, handheld carriage available for purchase
Optional Accessories
– Encoder (provides high print quality on unstable conveyor) – Photocell (provides reliable and precise sensing parameters) – Alarm kit (alerts users of any operating incidents)
Are you interested in any of the range of products we distribute? Fill out the short form below to get a free quote or request more information.
© 2023 Ozed Ventures Limited. All Rights Reserved. OZED is Nigeria Registered Co.