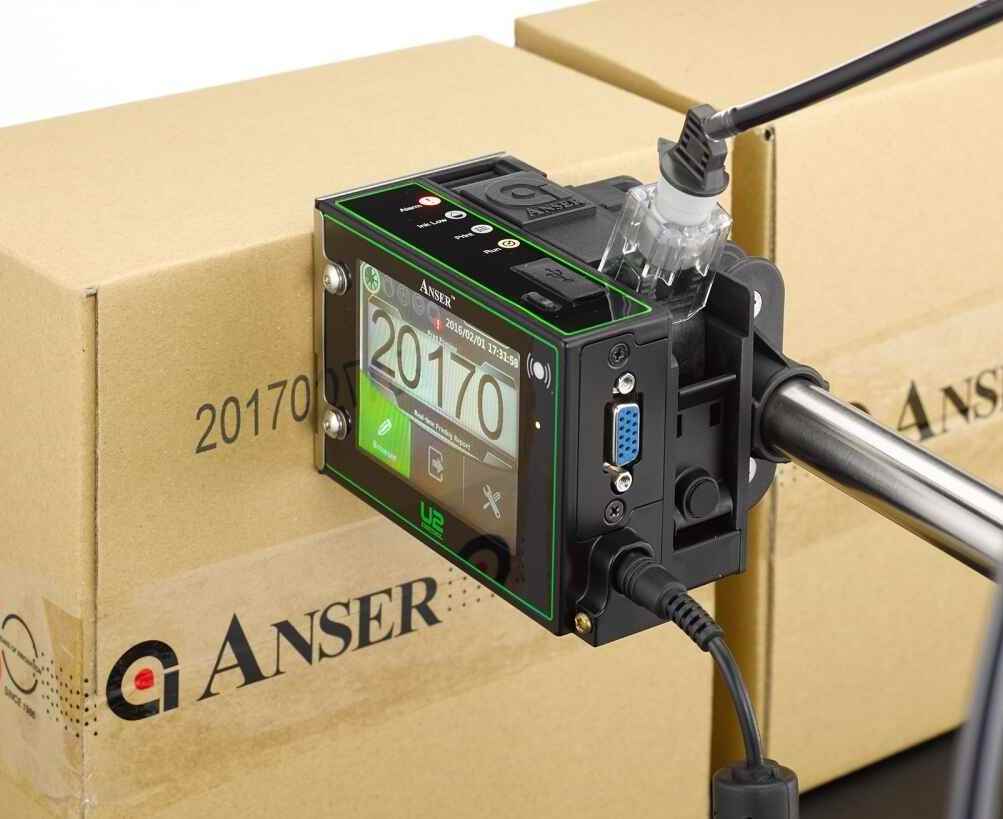 Anser U2 Diesel Inkjet Printer
The U2 Diesel is a unique innovation in the printing/coding industry. This Industrial Inkjet printer offers the highest level of printing (600 dpi) at unbeatable low printing costs of just 1ct per 1,000 prints. On top of that, the Anser U2 Diesel Inkjet Printer is 100% maintenance-free. It possesses tons of technical features that make it print and very fine quality. The U2 Diesel Inkjet Printer is perfectly suitable for users needing to label the outer cardboard packaging of medium-sized to very large batches in any production line.
At Ozed Ventures Limited, we specialise in the wholesale, retail and distribution of the U2 Diesel Inkjet Printer in West Africa and competitive prices.
Anser U2 Diesel Inkjet Printer Application
The Anser U2-Diesel Thermal Inkjet printer is a perfect solution for printing on secondary packaging in the production line like plywood, corrugated cardboard boxes, and any paper-based porous substrate. The printer possessing a 420 ml bulk ink cartridge that can last anywhere between 30 – 120 days makes it unique and extremely cost-effective. Because of it compact size, the U2-Diesel printer can be seamlessly integrated with taping machines, band sealers, conveyors etc.
With its simple application and integration, the industrial inkjet printer can be coupled with a variety of external sensors, encoders, alarm indicators as well as machineries like check-weighers and programmable logic controllers.
The U2 Diesel InkJet printer is suitable for plastic, metal & aluminium, paperboard, wood and Lumber.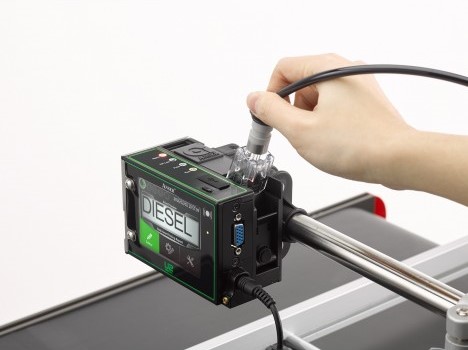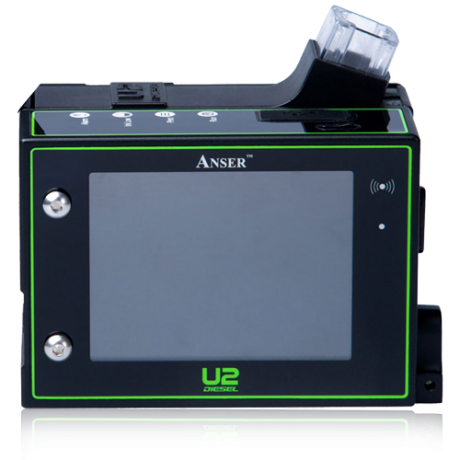 420 ml bulk ink cartridge provides extremely low cost per print (Rs. 0.02-0.10)
Very easy to integrate on an existing production line
Virtually zero maintenance; once the cartridge is exhausted merely replace with a new piece.
Shock absorbing structure and dust cover design (to protect the cartridge)
Compact size and user-friendly interface with 3.5 inch color LCD screen
Real time data like number of prints, ink status, production counter available on display
Powerful WordPro software that can be accessed on the PC; can be used for compiling complex messages
Handy remote for easy operation
Standard as well as HD print options with DPI ranging from 50 - 600
Variable data like time stamps, counters, expiry dates, strings (data from external devices) can be printed with relative ease.
Anser U2 Diesel Printer Full Specifications
| | |
| --- | --- |
| Product | Anser U2 Diesel Printer |
| Display | 3.5" full colour LCD with LED backlit screen |
| Dimensions | 114mm(L) x 76mm(W) x 60mm(H) / 4.5"(L) x 3.0"(W) x 2.4"(H) |
| Weight | 0.49kg (1.08lb) excluding brackets and ink cartridge |
| LED indicators | 5 indicators: alarm; low ink; print; run; remote on/off |
| Operational menu | Digital Menu Selection (DMS) for easy operation |
| Input device | Pocket-size IR remote keypad, compact 7" uPad with multi touch function (optional) |
| Cartridges | Hewlett-Packard TIJ 2.5 printing technology |
| Printable images | Alphanumeric; logo; date/time; expiry date; shift code; counter; and lot-box code |
| Printable lines & heights | Single line at 10mm (0.4") or 12.7mm (0.5") |
| Conveyor speed | 60m (197ft) per minute at 300dpi horizontal resolution |
| Message storage cap | Store up to 999 messages |
| Power supply | AC 100V-240V, 50/60Hz, 1.6A, auto-switching. Maximum power consumption: 60 Watts |
| Operating temperature range | 5-40ºC (41-104ºf) |
| Warranty | 12 months (excluding consumable parts) |
| Standard mounting brackets | Standard side / downside printing brackets for 420ml bulk ink system |
| Distance to print surface | No greater than 6mm (0.25") |
Are you interested in any of the range of products we distribute? Fill out the short form below to get a free quote or request more information.
© 2023 Ozed Ventures Limited. All Rights Reserved. OZED is Nigeria Registered Co.